News
Alan Colls – Dartford Folk Club
We are very sad to hear that Alan Colls, co-founder of the wonderful Dartford Folk Club, passed away after a long illness on 17th April 2020.
Alan, alongside his late wife Pam, ran the club for 45 years, in the process making it one of the best and best-loved folk clubs in the country.
There has always been a warm welcome for Hunter Muskett at Dartford and we are appreciative of the support and encouragement that Alan, Pam and all at the club have given us over the years.  Our latest visit was to have been this spring; let us hope we can be there again before too long.
Our condolences and best wishes go to Alan's family and to all at the club, especially to the organizers and residents: Marj, Rob, Ian, Colin, Malcolm, Mike and Jim
Spring Tour Cancelled
It is with regret that, with the continuing spread of coronavirus and in line with government advice, we have cancelled the spring tour. Many thanks to all who booked us. We will review future dates as the situation becomes clearer.
Hope to see you all again before too long, meanwhile stay safe.
The French Connection
Bradley's CD to coincide with Keith Relf Biography
A Heart Full of Soul: The Life of the Yardbird's Keith Relf written by US author David French and published by McFarland Books will be available in the UK from 11th June. This, the first full biography of the singer and harmonica player, will be available from all good booksellers.
As Keith produced our 1973 album 'Hunter Muskett' David asked us to help him with a few memories from those times, both in the studio and later on tour with the Bradley's Roadshow. Sadly we were unable to provide a photo of us with Keith (as far as we know none were taken), but David has kindly included the album sleeve in his book.
To coincide with the book we are, for the first time, making a CD of the 'Hunter Muskett' album available. It can be purchased from this site in the usual way, using the links opposite. The CD features:
Digitally enhanced sound
Sleeve based on the original artwork, redesigned by Alex Szyszkowski
The nine original tracks plus the single version of 'John Blair' as an extra
4 page booklet with information about the session
Many thanks to Disc Wizards who printed and manufactured the whole package for us
Leave It With Mine – Archie Fisher
After performing Terry's song 'Leave It With Mine' at the Edinburgh Fringe last year Archie Fisher has now released a live version. It appears on the CD 'The Best Times After All' recorded in Canada by Archie along with Garnett Rogers. There is also a projected studio version in the pipeline. This is in keeping with Archie's habit of recording Terry's songs twice – he recorded two versions of 'Silver Coin' some years ago.
Terry's solo CD
Terry's solo CD 'Falling More Slowly' is now complete. All but two of the songs are Hiscock originals and Terry plays the instruments himself with just a little help from Tom Leary on fiddle. Noel Gander and Gayna Taylor contribute vocals and John Ellis, who did Muskett's 'That Was Then This Is Now' CD, engineered at his Limefield Studio.
We could tell you how good it is but why not read an impartial review in FATEA on-line magazine Terry Hiscock CD review?
Copies of the CD are available by contacting Terry's website or by going to one of his solo gigs also listed on the site (assuming he remembers to take them along)
Still Unafraid and Sober
It is gratifying that the new Muskett CD 'Unafraid and Sober' continues to receive excellent reviews. Extracts and links can be found on the 'Our Story' page, together with full CD details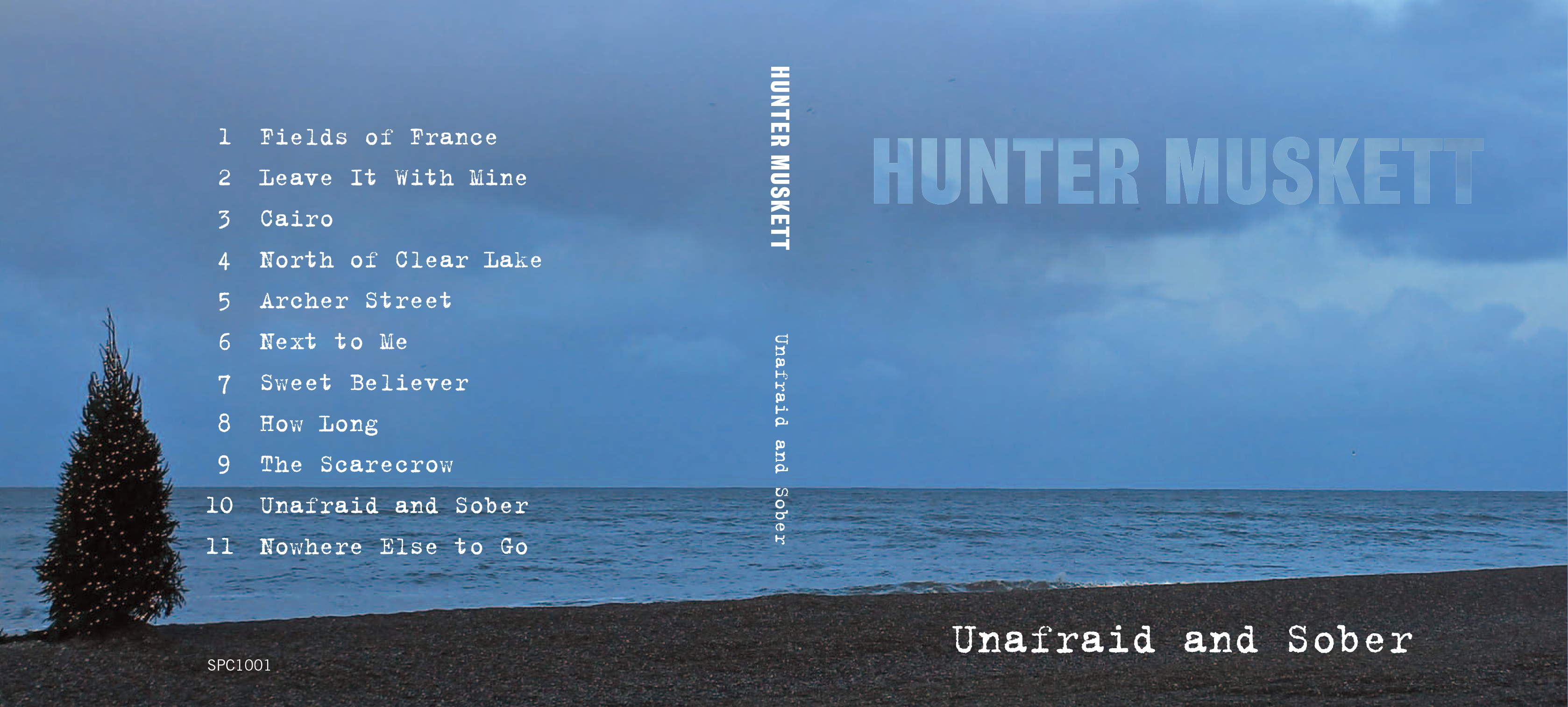 Copies of our comeback CDs – 'Unafraid and Sober' and 'That Was Then This Is Now' are still available from this site, along with our second 70's album 'Hunter Muskett'.
The band's debut album 'Every Time You Move' remains, for the moment, unavailable.
As always, if you would like to get in touch do feel free to use our e-mail link on the 'Contact Us' page. 
Best Wishes
Hunter Muskett