News
2020 Vision
Muskett will stay in hibernation until spring when, once more, it will be time to venture forth upon the open road. The gigs are coming together and will be updated opposite as and when.
Meanwhile you can still catch Terry, and Doug (should you venture to Sandinavia), on their solo dates. These can be found on their respective websites.
Leave It With Mine – Archie Fisher
After performing Terry's song 'Leave It With Mine' at the Edinburgh Fringe last year Archie Fisher has now released a live version. It appears on the CD 'The Best Times After All' recorded in Canada by Archie along with Garnett Rogers. There is also a projected studio version in the pipeline. This is in keeping with Archie's habit of recording Terry's songs twice – he recorded two versions of 'Silver Coin' some years ago.
Keith Relf Biography
US author David French has just put the finishing touches to his new book: A Heart Full of Soul: The Life of the Yardbirds' Keith Relf.
As Keith produced our 1973 album 'Hunter Muskett' we were able to help David with a few memories from our times with Keith, both in the studio and on tour with the Bradley's Roadshow.
The book will be published in the US by McFarland Books in May and will also be available in the UK at that time.
Terry's solo CD
Terry's solo CD 'Falling More Slowly' is now complete. All but two of the songs are Hiscock originals and Terry plays the instruments himself with just a little help from Tom Leary on fiddle. Noel Gander and Gayna Taylor contribute vocals and John Ellis, who did Muskett's 'That Was Then This Is Now' CD, engineered at his Limefield Studio.
We could tell you how good it is but why not read an impartial review in FATEA on-line magazine Terry Hiscock CD review?
Copies of the CD are available by contacting Terry's website or by going to one of his solo gigs also listed on the site (assuming he remembers to take them along)
Still Unafraid and Sober
It is gratifying that the new Muskett CD 'Unafraid and Sober' continues to receive excellent reviews. Extracts and links can be found on the 'Our Story' page, together with full CD details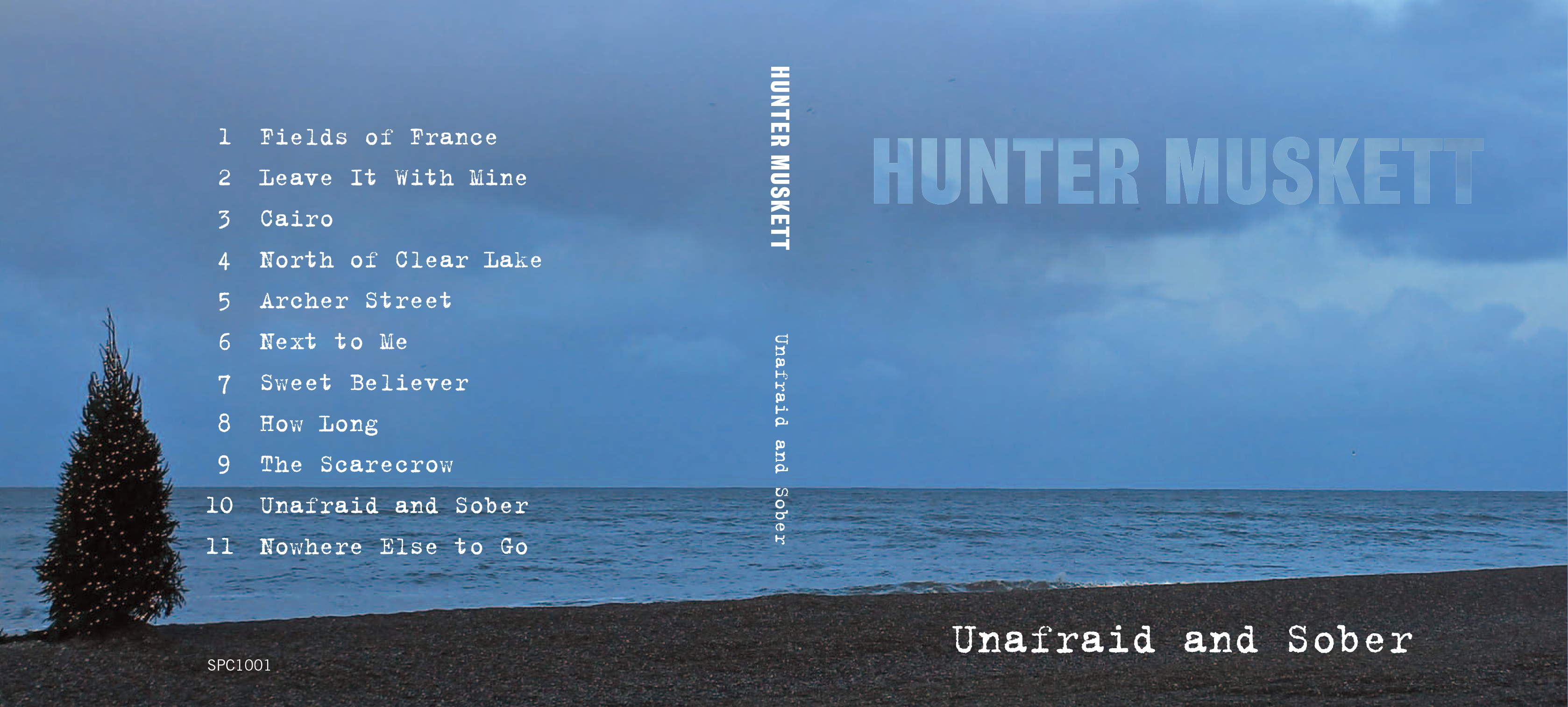 Copies of both of our comeback CDs - 'Unafraid and Sober' and 'That Was Then This Is Now' - are available from this site and at our gigs.
Unfortunately neither of the 70s albums is officially available at the moment although we are looking at ways to finally make the Bradley's 'Hunter Muskett' recording available on CD.
As always, if you would like to get in touch do feel free to use our e-mail link on the 'Contact Us' page. 
Best Wishes
Hunter Muskett