News
New Muskett CD
At last the new CD is ready.
Once again there are eleven tracks including ten band originals and the package includes a 12-page booklet of lyrics.
Copies are now available from this site.
Unafraid and Sober
The title of the new CD doesn't actually refer to us (otherwise it would probably need a question mark), rather it is the name of the penultimate track that seemed to sum up the overall feel of the record.
The time taken to complete the project is partly down to our various far flung bases, but also because we have been working to bring in a few new things from outside. Anyway, it's finally there and we are pleased with it - for which we owe big thanks to:
Spencer Cozens for his studio, piano, patience and ears,
Paul Burgess once again for his excellent drumming,
Tom Leary for inspired fiddling (using Swarb's fiddle no less), and Martin Winning for soaring away on his clarinet
We were absolutely delighted when Jacqui McShee agreed to sing 'The Scarecrow' and frankly amazed that George Fenton not only wrote orchestration for 'Next to Me' but also brought in Jess Murphy to play on it.
Finally big thanks to Alex Szyszkovski for once again bringing his design skills to the sleeve and lyric booklet.
We didn't think that some of these things would actually happen – that they did is thanks to these generous spirits all.
The songs this time are a little more 'of the world' than on our earlier records and, as always, we have experimented a little bit instrumentally, but it's still Muskett. Hope you like it.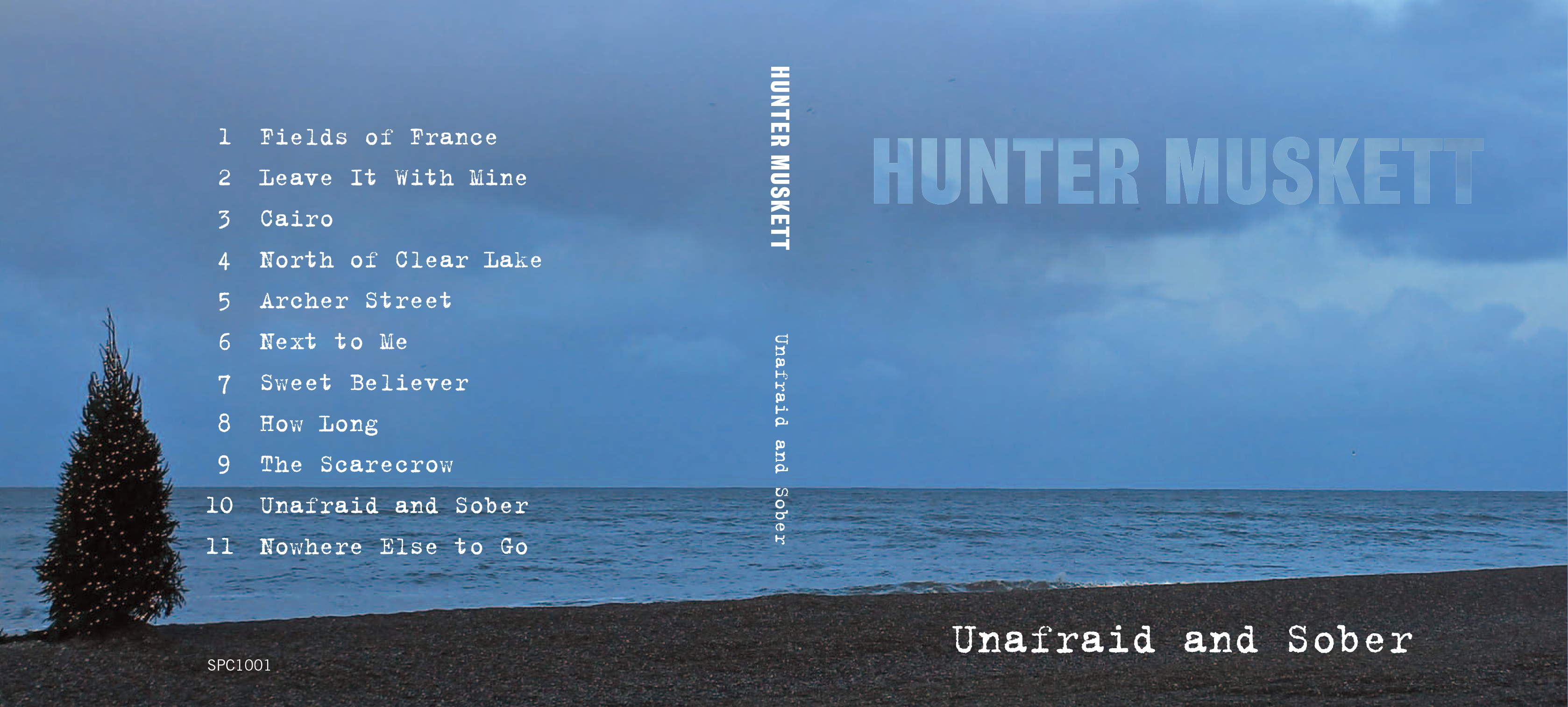 Jerry Donahue Benefit Concert
Doug will be flying to Los Angeles to appear in a benefit concert to raise funds towards JD's on-going medical treatment.  The concert, at Westlake Village Inn in north-west LA, will feature a host of guitar greats including Albert Lee and John Jorgenson – so no pressure.
Doug worked with Jerry on numerous projects for over 30 years, in band and duo formats and latterly on Muskett's 'That Was Then This Is Now' album.
Jerry was taken ill in the States and this will be Doug's first visit, would that things were different. Doug takes with him all our good wishes
April/May Tour
As the man said, 'It's a long way from LA to Wickford…' but Doug will be back for the start of our tour on 22 April.
We're all looking forward to it.  Hope to see you there.
Best Wishes
Hunter Muskett